Skip to content
Skip to navigation menu
Meet Our Team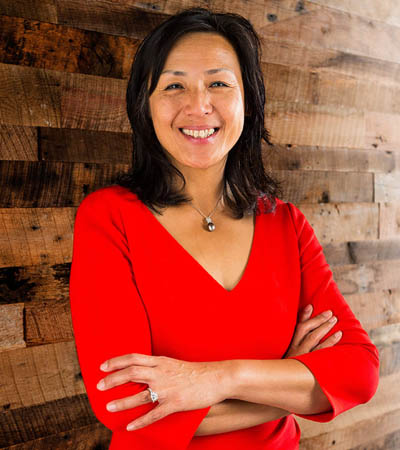 TING XU
Founder & Chairman of the Board
Ting is the Founder and Chairman of the Board of Evergreen Enterprises. The Company was founded in 1993, when Ting, a computer programmer at the Virginia State Health Department, launched a second career for her retired parents making decorative flags in her garage. The Company has become one of the nation's largest flag wholesalers, producing millions of flags each year. Under her leadership, the Company has expanded throughout the home & gift industry, slowly increasing its product assortment to include garden and home décor, officially licensed sports merchandise, and fashion and baby accessories.
Ting is heavily involved with the Organization of Chinese Americans, various philanthropic efforts, and the Maggie Walker Governor's School. In her free time, Ting takes pleasure in reading, traveling, and trend shopping.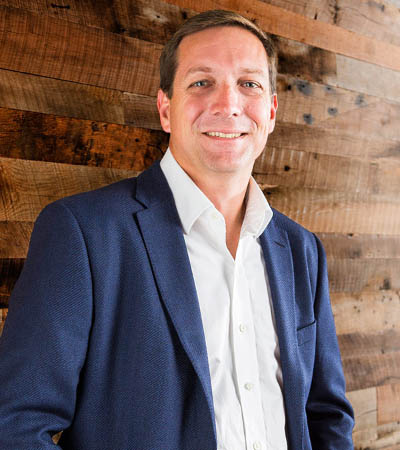 JOHN TOLER
CEO
As CEO, John leads Evergreen Enterprises' sales, customer service, fulfillment and distribution operations. He began his career in the home & gift industry in 1996 as a territory manager for his family's business, Toler Marketing. Prior to his promotion to President, John served as the Company's Chief Operating Officer and prior to that, its Vice President of Sales. Under his leadership in these positions, the sales team tripled its revenue and doubled in size.
John earned his B.S. from St. Norbert College and his M.B.A. from St. Louis University. John sits on the Board of Directors for the Gift & Home Trade Association and is the Finance Committee Chair and School Board Member for St. Edwards-Epiphany. An avid hiker, fisherman, and kayaker; John is married, has two sons, and resides in Richmond, Virginia.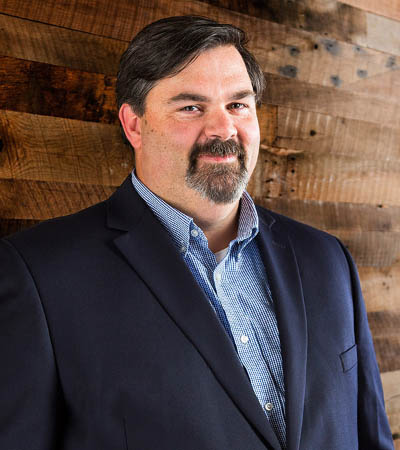 DAVID EARLE
Chief Financial Officer
David manages the Company's financial operations including accounts receivable, collections, payroll, financial reporting, bank relations, and insurance. Prior to joining the Company in 2003, David held positions in the accounting and internal auditing departments of the Mid-Atlantic Pension Group and MeadWestvaco. As CFO, David has expanded the Company's credit facilities and aided in four major acquisitions, reviewing the feasibility and managing incorporations and accounting integration for each.
David earned his B.S. and M.B.A. from the University of Richmond and is a CPA. He lives in Richmond, Virginia with his wife and three children. He enjoys basketball and golf in his spare time.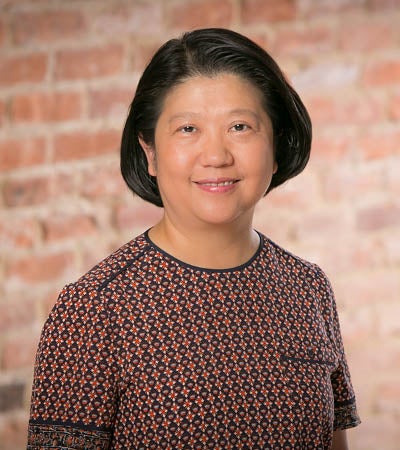 CHRISTINE LIEN
Vice President of Product Development
As Evergreen's Vice President of Product Development, Christine provides marketing and strategic direction for product lines, identifies growth opportunities, maximizes sourcing efficiency, and improves business processes. Her multifaceted work spans across all phases of product development, from strategic planning and product innovation to brand management. Prior to Evergreen, Christine spent over 30 years in the field as a Global Brand Director for Toys "R" Us, General Manager for DEMDACO, and most notably, Senior Vice President of Product Development and Sourcing at Russ Berrie and Company.
Christine received her M.B.A. in finance from Rutgers, The State University of New Jersey.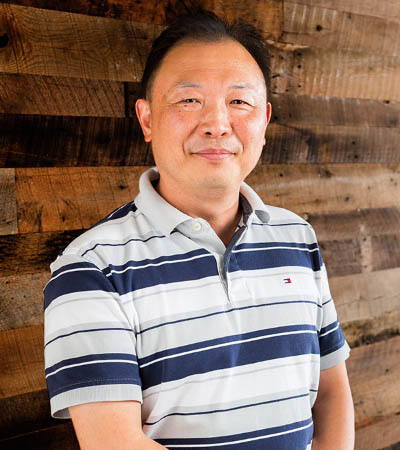 ELDEN LIU
Vice President of Technology
Elden has always believed in the mantra – "if you can envision it, we can build it." It is with that vision for tech innovation that he has lead the Information System team in building and developing several key internal systems that are the lifeline to Evergreen and our sister company Plow and Hearth's product development and eCommerce success. Prior to joining the Evergreen family Elden led teams for IBM Canada and owned his own technology firm, where he developed a light directed picking system to dubbed Pick-to-Light that is still being used today in our Madison distribution center.
One of our resident night owls, we can always count on him to be up at all hours of the night troubleshooting for a new site launch or answering questions with our China office. Elden attended the University of Toronto where he received a Bachelor of Science in Computer Science. Elden travels back and forth throughout the week between our Madison and Richmond offices, but on the weekends he calls Charlottesville home where he enjoys his down time with his family.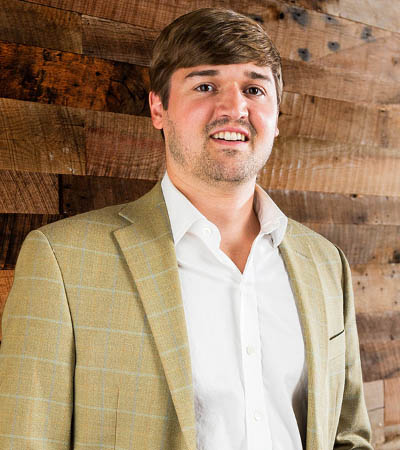 CHRIS WORNOM
Director of Business Development & Acquisitions
Leading Business Development & Acquisitions, Chris has implemented an annual long-term strategic planning process, developed an acquisition strategy to supplement Evergreen's organic growth, and led the successful acquisition and integration of seven new businesses. Prior to Evergreen, Chris was an investment banker for Harris Williams & Co. where he provided merger & acquisition and private capital advisory services to middle market companies and private equity groups.
Chris is involved in various philanthropic efforts, serving on the Young Professionals' Board of the American Heart Association and the Board of Directors of the Association for Corporate Growth's Richmond Chapter. He has been honored as one of the gift industry's 40 under 40 by Gift & Stationary Magazine and has been a keynote speaker at the Gift & Home Trade Association conference.
Chris graduated magna cum laude from the Williams School of Commerce, Economics, and Politics at Washington & Lee University.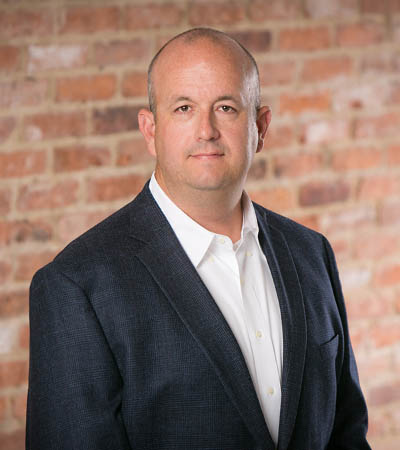 JOE BOWER
Director of Human Resources
As Evergreen's Director of Human Relations, Joe specializes in talent acquisition, workforce development, and process improvement. His practical and level-headed leadership style is inspired by the belief that HR functions first and foremost as an employee service and experience. Joe's expertise lies in enhancing company cultures and fostering safe and positive work environments.
Before joining Evergreen, Joe spent over 17 years in a variety of diverse operational and HR roles within the food and pharmaceutical manufacturing industries. As a senior business leader, he managed cross-functional teams to deliver results and strengthen operational outcomes.
Joe received his bachelor's degree in biology from Ferrum College and his M.B.A. from Strayer University.